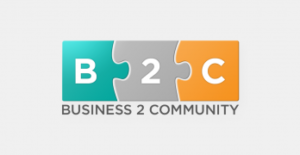 As a business owner, maintaining a WordPress website can seem like a daunting task. However, it's essential to ensure your website is up to date and functioning correctly. In this article, we'll cover five tips for maintaining your WordPress website to keep it running smoothly.
Keep WordPress Updated: WordPress frequently releases updates that address security issues and bugs, as well as add new features. Make sure you keep your WordPress website up to date by installing the latest version. This will help keep your website secure and running smoothly.
Backup Your Website Regularly: Back up your website regularly to avoid losing important data in case of a website crash or hack. There are many plugins available to help with backups, such as UpdraftPlus and Jetpack. Schedule regular backups to ensure your website data is always secure.
Use a Secure Web Hosting Service: Choosing a secure web hosting service is crucial for your website's security and performance. Look for a hosting provider that offers robust security features, such as firewalls, malware scanning, and automatic updates. This will help protect your website from cyber threats.
Optimize Your Website for SEO Search engine: optimization (SEO) is essential for improving your website's visibility and attracting more visitors. Optimize your WordPress website by using relevant keywords, creating high-quality content, and improving your website's loading speed. Plugins like Yoast SEO and All in One SEO Pack can help with optimizing your website for SEO.
Monitor Your Website's Performance Regularly: monitoring your website's performance can help you identify issues before they become significant problems. Use tools like Google Analytics to track your website's traffic, bounce rate, and page load speed. This will help you make data-driven decisions to improve your website's user experience and performance.
Conclusion: Maintaining a WordPress website doesn't have to be difficult. By following these five tips, you can keep your website secure, up to date, and running smoothly. Remember to keep WordPress updated, back up your website regularly, choose a secure web hosting service, optimize your website for SEO, and monitor your website's performance. By implementing these tips, you can ensure your website is a valuable asset to your business.